with Amma, Marzi, Noah & James
Monday's 6-8pm
Join irreverent music lover James, hardcore music fan Noah daCosta, Artist/Producer Marzi (AKA: BOY CURSED) & IP Lawyer and conflict seeker Amma as they serve up two hours of music, interviews, entertainment and conversation that's regularly thrown off-kilter.
Text the show on: 0 456 965 965 or Email: onair@innerfm.org.au (Monday's between 6-8pm).
---
Listen to previous shows here
---
James founded the Music N More program two weeks before Melbourne entered it's first of six COVID-19 lock-downs. With the following twenty months being in and out of lock-down, it was a one man show and in his own words "a bit pants"… "I always wanted the program to be a group thing, kinda like being around your mates house, shooting the 5hit and listening to your favorite new tunes. Obviously social distancing and density limits killed that idea for a while, but it became an opportunity to help people find new music and fill all this extra 'home time' we had to search the net for new and exciting bands and artists all itching to get their work out into a world with no live performances". Now that's (hopefully) all behind us, James has been joined respectively by Noah, Marzi and Amma, he and the team are keen to get the show out on the road as they check out local Gigs, Shows and Events, bringing record highlights and interviews from the talent that made it happen. "We maybe a few years in already, but MNM is only just firing up"!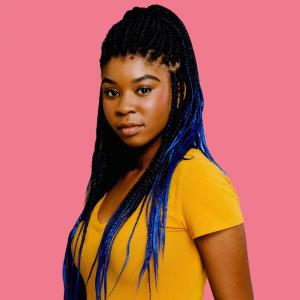 Amma is the latest edition to the MNM team and also one half of another show at Inner FM, Confessions with Amma & Crystal on Saturday's between 11am – 1pm.
Noah joined the show as our first Co-host around a year in and once we were able to have secondary people in the studios. By day he's a videographer, content creator / YouTuber, Poet, Writer and proud owner of the worlds most unreliable car.
Marzi (AKA BOY CURSED) is an emerging force in Aussie hip-hop and a member a few few other musical bands and collaborations. He's our in-house musical encyclopaedia and chief authority to our many technical questions about the production behind the music we love.
---